Follow the adventures of Herman the Turtle, Mr. White Paws, Huey the Hummingbird, Baldy the Eagle and the rest of their friends as they learn many valuable lessons in The Spring Pond Series!
Preface: My series of books have been prepared to share enlightening experiences that reassure children of the goodness and beauty of nature. The setting, Durward's Glen, has been in existence for over 150 years. This historical site lies within the Baraboo River Valley in Wisconsin. To learn more check out durwardsglen.org.
The Spring Pond Series - Volume 1
The Spring Pond Series is available in paperback and each book measures 6" tall by 9" wide and contains approximately 50 pages of inspirational stories and wonderful photography . Each book is only $10.00 (plus shipping & tax), or buy all 12 books for $100.00 (plus shipping & tax). 
To purchase any or all of my books please contact me by email and we will arrange delivery and payment options:  pqcompany57@gmail.com
---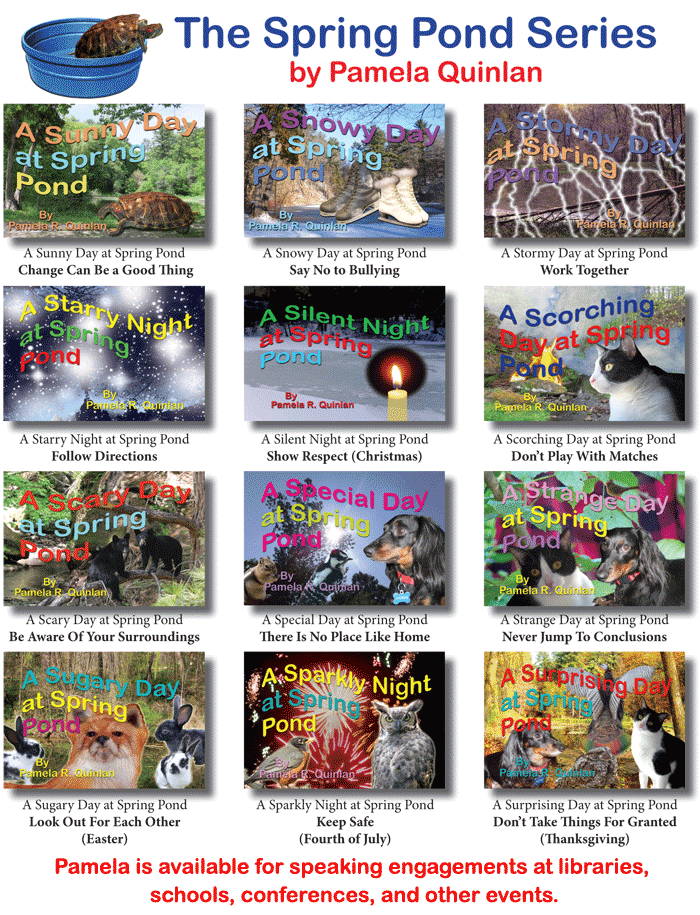 For a printable flyer of the Spring Pond Series - Volume 1 click here